Computer Vision Syndrome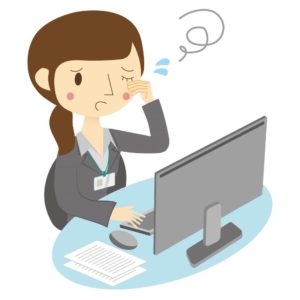 Computer Vision Syndrome is characterized by neck pain, blurry vision, stiff shoulders, headache and watery eyes when working in front of a computer screen. The symptoms are typically due to posture, dry eyes, eye muscle coordination and poorly corrected vision.
Since computer monitors are typically 20 to 26 inches from your eyes, your regular glasses may not be the best option for computer work. This distance range is considered intermediate – closer than what you use to drive a car but farther away than what you use to read. Special lens designs for computer work provide you with a larger intermediate area for viewing the computer and your immediate work area like the top of your desk. Family Eyecare and Eyewear Boutique can help you determine if these special lenses are appropriate for you.
---